The Benefits of HA-based Face Masks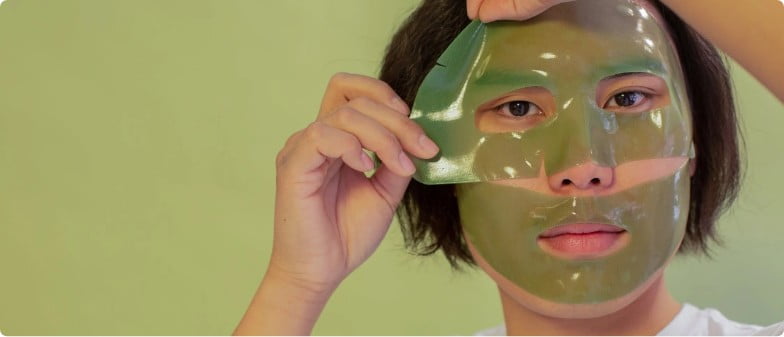 When it comes to skincare, face masks are a popular choice for their ability to provide a concentrated dose of nourishment and hydration. Among the various types of face masks available, those formulated with hyaluronic acid (HA) have gained significant attention in recent years. Hyaluronic acid is a naturally occurring substance in the body that plays a crucial role in maintaining skin hydration and plumpness. In this article, we'll explore the benefits of HA-based face masks and why they should be a part of your regular skincare routine.
Hydration and Moisture Retention
One of the key benefits of HA-based face masks is their exceptional ability to hydrate and moisturize the skin. HA has a unique capacity to attract and retain water molecules, helping to improve the skin's moisture levels. When applied as a face mask, hyaluronic acid deeply penetrates the skin, providing intense hydration and leaving it plump, supple, and rejuvenated. This hydration boost can help reduce the appearance of fine lines and wrinkles, resulting in a smoother and more youthful complexion.
Enhanced Skin Elasticity
As we age, the skin's natural ability to produce HA decreases, leading to a loss of elasticity and firmness. HA-based face masks can help counteract this process by replenishing the skin with much-needed hyaluronic acid. By restoring optimal hydration and boosting collagen production, these masks contribute to improved skin elasticity, making it appear firmer and more toned. Regular use of HA-based face masks can help reduce sagging and promote a more youthful, lifted appearance.
Soothing and Calming Properties
HA-based face masks are known for their soothing and calming properties, making them suitable for all skin types, including sensitive and irritated skin. HA has a gentle, non-irritating nature, making it an excellent choice for those with sensitive skin or conditions such as rosacea or eczema. These masks can help reduce redness, inflammation, and irritation, providing relief and comfort to the skin.
Improved Skin Texture and Radiance
When used consistently, HA-based face masks can contribute to improved skin texture and overall radiance. The intense hydration provided by HA helps to smoothen rough patches and uneven skin tone, resulting in a more refined and luminous complexion. With regular use, the skin appears brighter, healthier, and more youthful.
Boosting the Efficacy of Other Skincare Products
Incorporating HA-based face masks into your skincare routine can enhance the efficacy of other products in your regimen. The hydration and plumping effects of HA allow subsequent serums, moisturizers, and treatments to penetrate more effectively into the skin, maximizing their benefits. By using an HA-based face mask prior to other skincare steps, you create a hydrated and receptive canvas for the products that follow, ensuring optimal results.
HA-based face masks offer a range of benefits that can transform your skincare routine. From deep hydration and moisture retention to improved skin elasticity, soothing properties, and enhanced radiance, these masks provide a holistic approach to skincare. By incorporating HA-based face masks into your regular regimen, you can achieve a rejuvenated, plump, and youthful complexion. Experience the transformative effects of hyaluronic acid and enjoy the radiant, healthy skin you deserve.
Continue reading