El Diablo Secures Dominance: Victory at Third Grand Prix of Voomquest Enemed UIM V2 Powerboats in Brindisi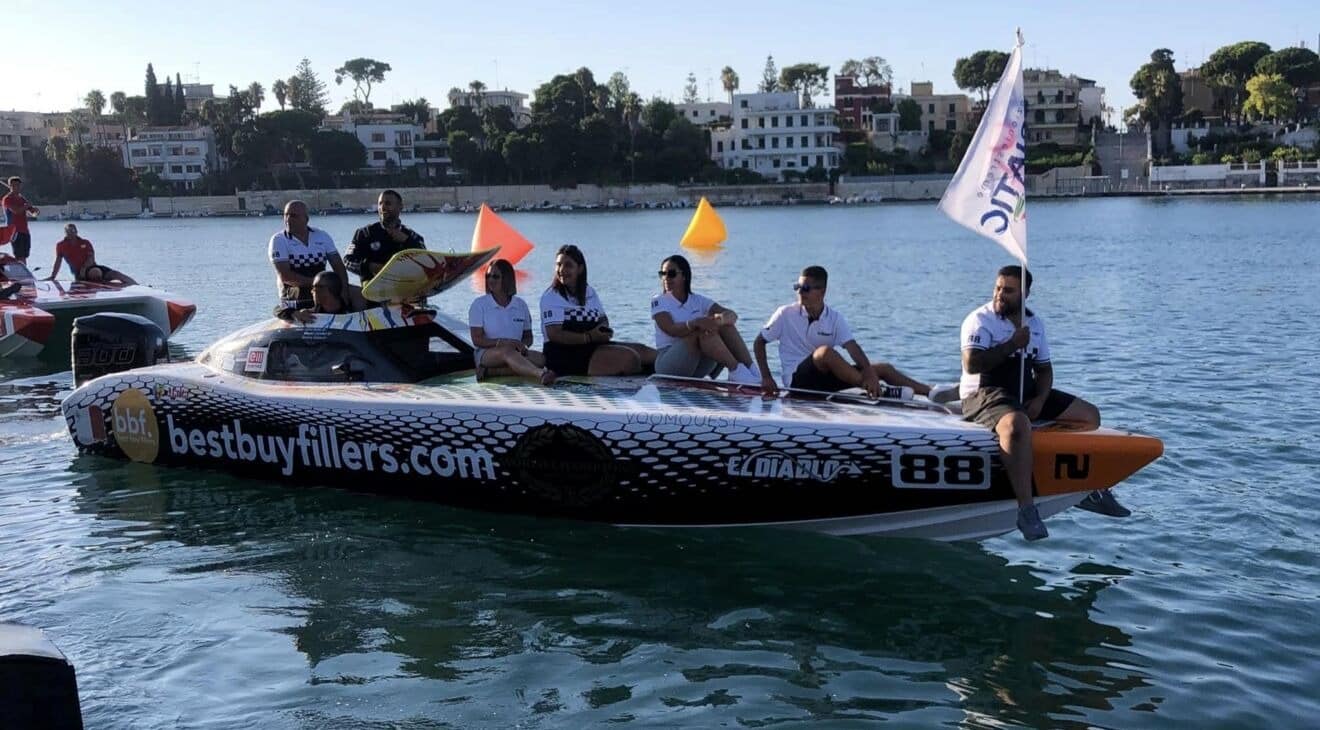 El Diablo remains in first place overall after winning the third Grand Prix of the World Championship of Voomquest Enemed UIM V2 powerboats held in Brindisi. Italy dominated by action and adrenaline.
The action started on the first day, with the teams competing for pole position. The best time from Waistnot, with a gap of 0.6 seconds on Interceptor Remax while in third place El Diablo with a gap of 1.3 seconds. The podium of the day achieved by El Diablo, ahead of Interceptor Remax and Cutting Edge. The pole position on the second day started with Interceptor Remax, followed by El Diablo, Waistnot and Cutting Edge, while El Diablo finished first, followed by Interceptor Remax, both were penalized due to jumpstart.
Unfortunately, Interceptor Remax's reaction to the penalty led to the team being disqualified for the rest of the competition. Cutting Edge was awarded first place, followed by Waistnot and El Diablo. A lap parade was also held by all the boats participating in the Adriatic Cup and the V2 class in the Port of Brindisi. This was followed by speed runs in the Port of Brindisi, with Waistnot finishing first.
On the last day of an unfortunate competition for Cutting Edge, who suffered a mechanical breakdown where they had to stop racing. Thus followed a duel between Waistnot and El Diablo with Waistnot defeating El Diablo but with the latter winning the Grand Prix with a total of 52 points. In the general classification, El Diablo continues to dominate with 112 points followed by Waisnot with 84 and Cutting Edge with 66 points.
Continue reading