Aesthetic Medicine Trends for 2023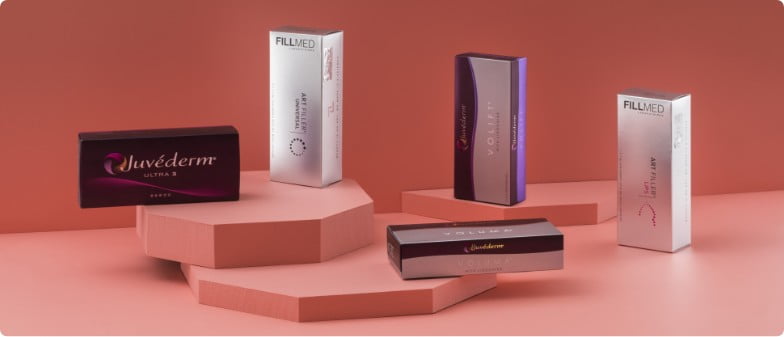 The field of aesthetic medicine is constantly evolving, with new treatments and techniques emerging each year. As we step into 2023, it's an exciting time to explore the latest trends that are reshaping the industry and transforming the way we approach cosmetic enhancements.
Natural-looking Results
In recent years, there has been a shift towards more natural-looking results in aesthetic medicine. Patients are seeking treatments that enhance their features while maintaining their unique beauty. This trend emphasizes subtle enhancements and a focus on enhancing individual features rather than achieving dramatic transformations. Products like Juvederm Ultra 3, Fillmed Art Filler Universal, and Juvederm Volift are designed to provide natural-looking results by enhancing facial contours, reducing wrinkles, and restoring lost volume without compromising facial harmony.
Non-surgical Facelifts
Non-surgical facelifts have gained significant popularity as a non-invasive alternative to traditional facelift surgery. These procedures utilize a combination of injectables, such as dermal fillers and muscle relaxants, to lift and rejuvenate the face. Juvederm Ultra 3, Fillmed Art Filler Universal, and Juvederm Volift are among the products commonly used in non-surgical facelift procedures. By strategically injecting these fillers, medical professionals can restore volume, improve skin texture, and tighten sagging skin, providing a more youthful and rejuvenated appearance.
Customized Treatment Plans
Another trend in aesthetic medicine for 2023 is the emphasis on customized treatment plans. Every individual has unique aesthetic goals and concerns, and medical professionals are increasingly tailoring treatments to address these specific needs. By assessing facial anatomy, skin condition, and patient preferences, practitioners can create personalized treatment plans that utilize products like Juvederm Ultra 3, Fillmed Art Filler Universal, and Juvederm Volift Retouch to achieve optimal results for each patient.
Combination Therapies
Combination therapies are becoming increasingly popular in aesthetic medicine. By combining multiple treatments and techniques, practitioners can address multiple concerns simultaneously and achieve comprehensive results. For example, combining dermal fillers like Juvederm Ultra 3 and Juvederm Volift Retouch with other procedures such as laser resurfacing or thread lifting can yield enhanced outcomes. These synergistic approaches allow for a more holistic and tailored approach to aesthetic enhancements.
Focus on Skin Health
In 2023, there is a growing emphasis on skin health as the foundation of aesthetic treatments. Healthy, radiant skin enhances the overall appearance and longevity of aesthetic procedures. Therefore, skincare regimens that include medical-grade products, regular skin treatments, and maintenance procedures are being integrated into comprehensive aesthetic plans. Treatments like Fillmed Art Filler Universal, which can improve skin quality and texture, are often combined with skincare routines to optimize results and maintain skin health.
As we enter 2023, the world of aesthetic medicine continues to evolve, offering innovative treatments and products to meet the ever-changing needs of patients. Trends such as natural-looking results, non-surgical facelifts, customized treatment plans, combination therapies, and a focus on skin health are shaping the industry. Products like Juvederm Ultra 3, Fillmed Art Filler Universal, and Juvederm Volift Retouch are just a few examples of the advanced options available to patients seeking aesthetic enhancements. It is essential to consult with a qualified medical professional to discuss these trends and determine the best treatment plan that aligns with your individual goals, ensuring safe and effective results.
Continue reading